History, art and photography
I recently visited the Scottish Rite Cathedral in downtown Indianapolis, in the US. I went there with my art history class to further my knowledge on my city. As a freshman at Ivy Tech, a visual communications photography major, I'm always trying to find new ways to explore the city that I live in.
I arrived in the frigid harsh cold of a winter day, running up to the doors to escape the cold. Once inside, I met my teacher and a group full of students, some half asleep, and some giddy with excitement for what we were about to see. We followed our guide down the hallways that were filled with bright stained glass windows, sun illuminated the students as they all crowded into the corridor to hear the guides sweet tones of what once was. We went into great rooms filled with the slightest of detail. My classmates were lined up staring in amazement. This cathedral is a neo-gothic form of limestone architecture. Some of the gothic overtones are seen in the crown molding, chandeliers, and stained glass windows.
We continued to the auditorium and it took my breath away. I practically ran down the steps passed all the red seats leading to the stage, and gazed up in wonder at what was before me. Each glimpse of these beautiful works of art made time almost stop, I could see a unique story being played out in front of my eyes. Click here for an incredible virtual tour of the cathedral. Explore each one of the rooms and prepare to be amazed.
I was transported back into another era. One where everyone came to the cathedral to gaze upon these true works of beauty. I envy the beauty surrounded by all those people. I would look up through these windows and see hope. Hope for art, to be raw and unfiltered. Because that's what true beauty is to me. If you love art and architecture like I do, the Scottish Rite Cathedral in Indianapolis is like anything I ever seen before. If you're lucky you might find a concert on or maybe even get married there.
Do you have memories that you'd like to share with us? Click here and be a passenger of this Minivan.
This memory belongs to our new Passenger: Lillyanne Swhier @bloomlillyphotography. All the picutres belong to Lillyane personal archieve and Google Images. To know more about Lillyane, click here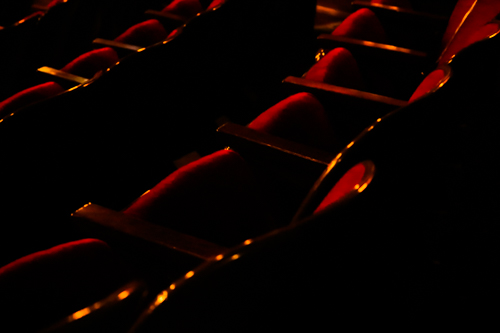 PLEASE, TELL US YOUR THOUGHTS ABOUT THIS MEMORY, LEAVE US A COMMENT. FEEL FREE ALSO TO LIKE AND SHARE THIS MEMORY ON FACEBOOK AND TWITTER.
THANK YOU!