Conquering Arthur's Seat
In May 2016 I lived a special moment with my mother in Edinburgh, Scotland. As one of my mom's most wanted destination, Edinburgh couldn't have been more impressive. The historical sight in Edinburgh is absolutely beautiful. Walking through the Old Town going up to the Edinburgh Castle and down back again to the Scottish National Gallery, the city has a lot to be seem. Unfortunately, we only had two days to visit Edinburgh, definitely not enough for the whole experience.
Passing by one of the main attractions, the Palace of Holyrood house, we spotted some people going up this massive hill. The hill circulate the south east side of Edinburgh and up there the view is amazing. It felt like a waste of time at first, but once we marched up the hill we were amazed. The view was spectacular and the sun was hitting us right on the face. I'm talking about the Arthur's Seat.
As anyone being part of the UK and Ireland would know, sunny days are something rare and precious, specially in may. But we were definitely fortunate. The temperature in Edinburgh was around 18 degrees, the sun was shinning bright and absolutely no sign of clouds in the sky. The combination of Arthur's Seat, sun light and warmth was exactly what we need.
The scenario couldn't have been more beautiful. The sun was still up and shinning, but the air had a hazy feel. It was around 6pm and the sun would still shine for another 2h. Once you reach the top the view was breath taking. The juxtaposition between the old and the new, the vibrant green grass and yellowness of the Gorse flower. It was impossible not to feel empowered and happy fr being alive. Here is a awesome video I found on Youtube that illustrate a little my experience:
If you ever have the chance to visit Edinburgh and your luck enough to get a good weather, go straight to the Arthur's Seat. That was definitely the highlight of my trip with my mom.
Do you have memories that you'd like to share with us? Click here and be a passenger of this Minivan.
This memory belongs to our driver: Adilson Randi - @dilsiin. All the pictures belongs to Adilson's personal archive. Video was found on youtube. To read more Adilson,'s stories, click here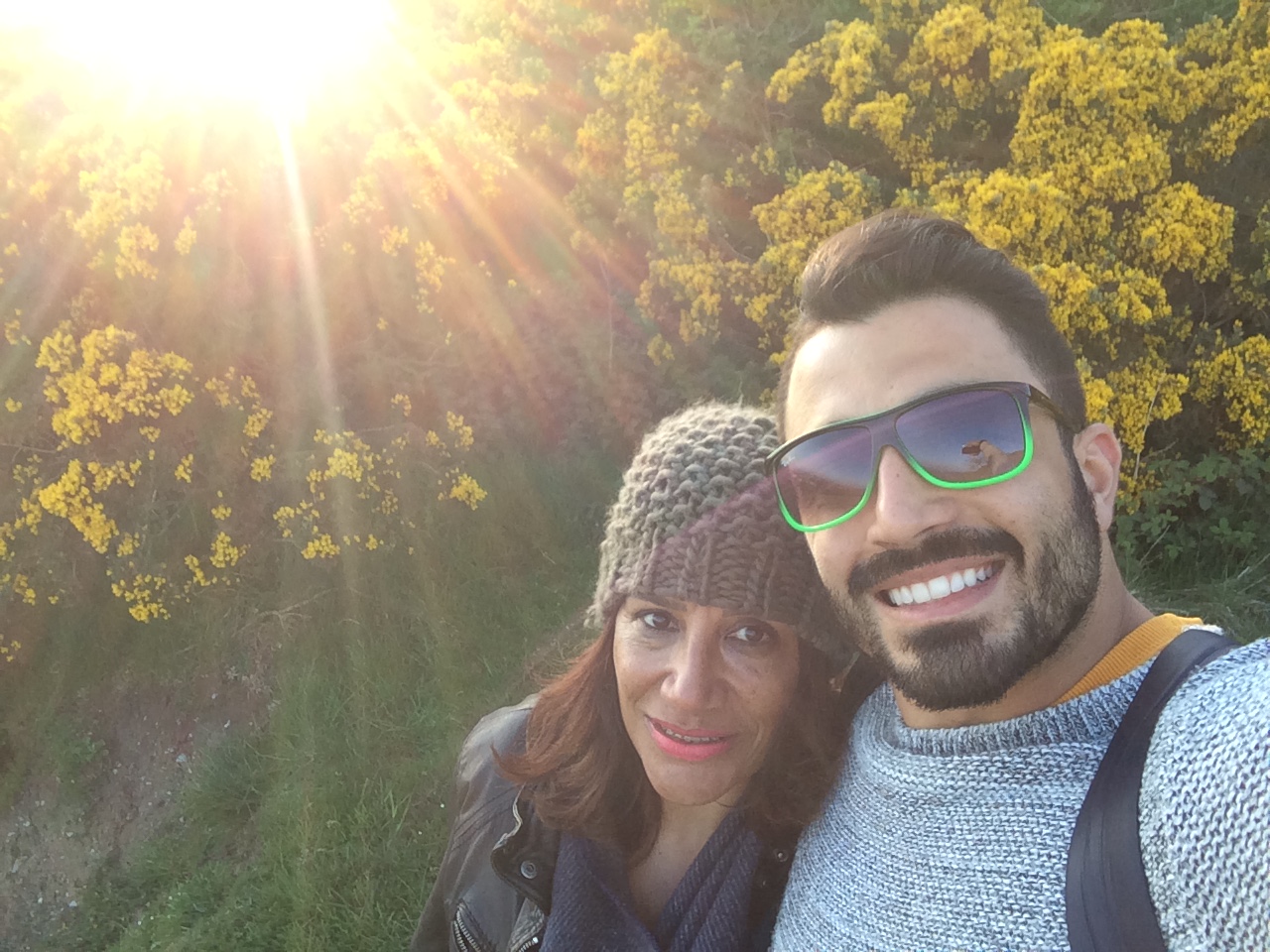 Please, tell us your thoughts about this memory, leave us a comment. Feel free also to like and share this memory on Facebook and Twitter.
Thank you!