Exotic and vibrant balinese market
Karangasem Regency is a compact triangle of villages, friendly locals and the thrum of rural Balinese life well away from the capital of Bali, Denpasar. At its heart awaits Amlapura, a town where you'll be lucky to see a western tourist. Taking the road less traveled, my partner Anna and I set off, in December 2016, past rice paddies and under the gaze of Mount Agung, to this Amlapra market with our friend Wayan, a local Bali Aga (original Balinese).
Amlapura is for the Balinese. The market bustles with locals come early to get fresh food for their day. We love food and cooking, and this place was everything we'd hoped for, and more.
We were preparing to cook a curry that night, so we were looking for all the right ingredients. First, vegetables and spices; we'd prepared a list, but we didn't know half of what we were looking for. Two different types of ginger (aromatic for cooking, and red for tea), local shallots no bigger than a thumb nail and milder and sweeter than the French kind. Fresh tamarind root, local chillies (hot!), fresh paprika and cumin. My partner was so excited she practically ran from stall to stall.
Then the fish; we'd never seen a fish market like it. Everything from snapper and garfish up to whole Marlin: an eight foot long fish sitting out on a table and slowly being cut into steaks. It was all so colourful! The stall owners thought I was crazy photographing everything! We spent the rest of the morning wandering around, watching women make the small bamboo prayer baskets and soaking up the atmosphere. We grabbed something to eat and drink before we left. We wanted bananas, only to be told there were seven varieties to choose from, including red, green and black. Green bananas are heaven in a skin!
We lost track of time exploring that incredible market. And what a morning it was. When we finally sat down to our fish curry and chilli salsa that night, we knew that (for just a moment) we'd been locals.
Do you have memories that you'd like to share with us? Click here and be a Passenger of this Minivan.
This memory belongs to our new Passenger: Simon Ng @notturno14. All the pictures to Simon's personal archive. To know more about our Passenger @notturno14, click here.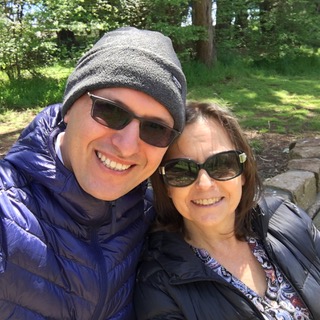 PLEASE, TELL US YOUR THOUGHTS ABOUT THIS MEMORY, LEAVE US A COMMENT. FEEL FREE ALSO TO LIKE AND SHARE THIS MEMORY ON FACEBOOK AND TWITTER.
THANK YOU!