Magical Northumberland
One of the first things you notice about Northumberland is just how much space there is. The vast open spaces are punctuated by magnificent ancient castles. There are more castles in Northumberland than any part of the UK. There is a real sense of history and of those who have come before as it as all around you – evocative ancient ruins perched on cliff tops, ancient abbeys, great country houses such as Cragside, historic towns and villages.
There is a real sense of wonder in Northumberland and of a land untouched by modern life. Often it is necessary to just stop for a while and soak in the majesty of the place. I am constantly in awe of Northumberland. It brings the best out in me. It makes me feel happy and completely alive. It's natural beauty and rich history can stir vivid emotions.
My favourite Northumberland experience is walking the coastal path which takes in the best of all the county has to offer. Magnificent castles such as Bamburgh and Dunstanburgh sit within beautiful coastal landscapes. The high point is Lindisfarne (also known as Holy Island). Remote, desolate and utterly magical. It can only be reached at low tide across a causeway.
My first experience of Lindisfarne was as a University Student on a week-long field trip. It was the middle of winter, it was cold, it was dark, it was bleak. There were no tourists, only locals. It felt haunting and otherworldly. I felt a little bit terrified, but in awe of its beauty. I remember escaping the group to wander alone. Most people agree there is something really special about the place even if they can't quite put their finger on it, something which transcends its visual beauty and gives you a real sense of awe and respect for the place.
One of the great things about Northumberland is that it is relatively undiscovered. Whilst there are lots of tourists in the towns and major attractions, much of the county is wild, beautiful and uninhabited. It really feels as though you have walked into a different world, a world you never want to leave.
Do you have memories that you'd like to share with us? Click here and be a Passenger of this Minivan.
This memory belongs to our new Passenger: Andrew Clarey, @geordielens. All the pictures belong to Andrew's personal archive. To know more about our Passenger @rgeordielens, click here.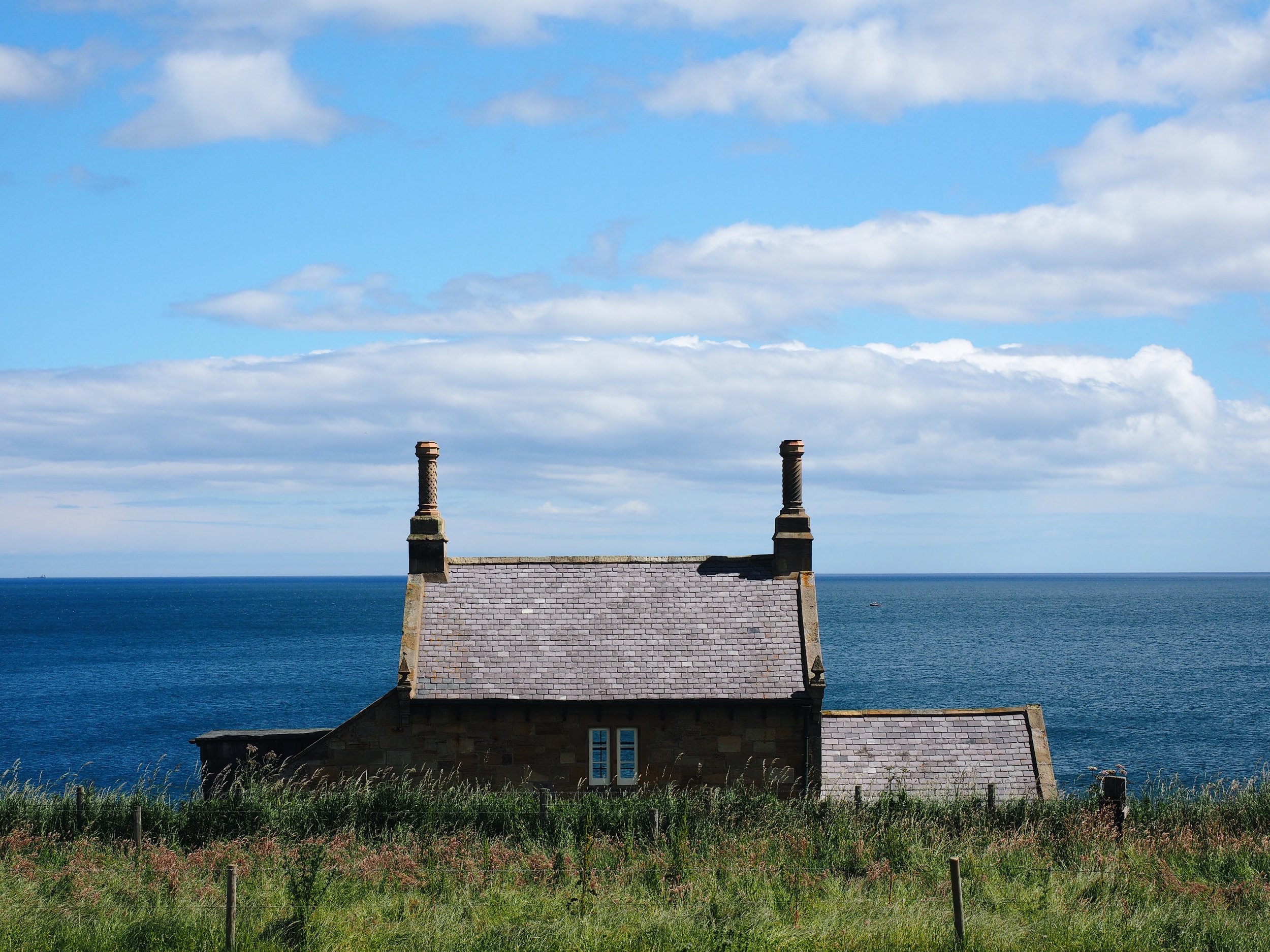 PLEASE, TELL US YOUR THOUGHTS ABOUT THIS MEMORY, LEAVE US A COMMENT. FEEL FREE ALSO TO LIKE AND SHARE THIS MEMORY ON FACEBOOK AND TWITTER.
THANK YOU!