My sweet funny Valentine
Our first anniversary was just around the corner and we're patiently waiting for weeks for a great last minute couples deal to crop up. We ended up finding a deal to Venice that was too good to pass up on. All of sudden we're packing our bags to what it could be the best and more romantic anniversary ever.
Venturing down some allies we happen to stumble upon this marvel of a shop, packed with people and more books than you could imagine. We had heard about this fantastic bookshop with thousands of books displayed inside little baths and gondolas. We're definitely living the perfect and romantic trip that our anniversary deserved.
Finally morning of December 7th, our big day. With the gorgeous hotel having no extra charge for breakfast in bed, we couldn't resist having a lazy and romantic morning. After devouring a scrumptious variety of food, we bathed in our suites jacuzzi and got ready for the romantic treat filled day ahead. It was then when my Bashie chucked on his shoes and slipped out the door to "check with reception regarding some activities". Of course he ran straight out the front door and around the city to find the best flower shop he could. After running around for what seemed hours he finally found a small boutique flower shop, in which he picked an array of roses and flowers. He then ran back to the room to present his passionate surprise to me.
It was defintely a perfect day. It was cold and foggy, but still very sunny. We stroll around the city taking pictures and stopped at one of the restaurants by the Grand Canal to enjoy a few bottles of wine watching the gondolas passing by. We got a private boat taxi around the city, snuggling up to each other, seeing Venice from a totally different perspective.
I definitely lived my Venice dream. From cute little shops to romantic surprises, Venice is the perfect destination not only for couples but for those that appreciate culture, history and a good italian wine.
Do you have memories that you'd like to share with us? Click here and be a Passenger of this Minivan.
This memory belongs to our new Passenger: Bashie & Kate, @bear.culture. All the pictures belong to Bashie & Kate's personal archive. To know more about our Passenger @bear.culture, click here.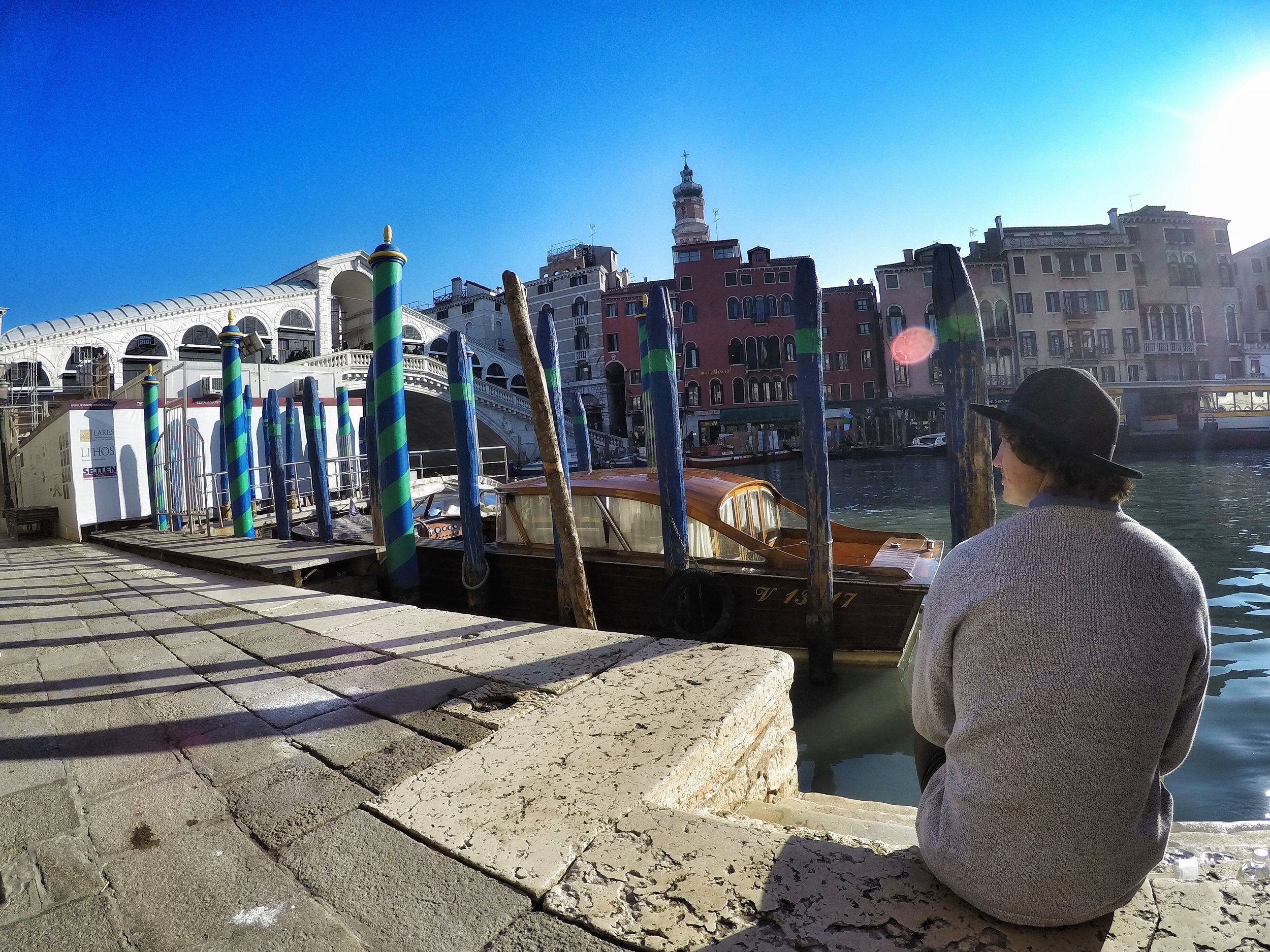 PLEASE, TELL US YOUR THOUGHTS ABOUT THIS MEMORY, LEAVE US A COMMENT. FEEL FREE ALSO TO LIKE AND SHARE THIS MEMORY ON FACEBOOK AND TWITTER.
THANK YOU!